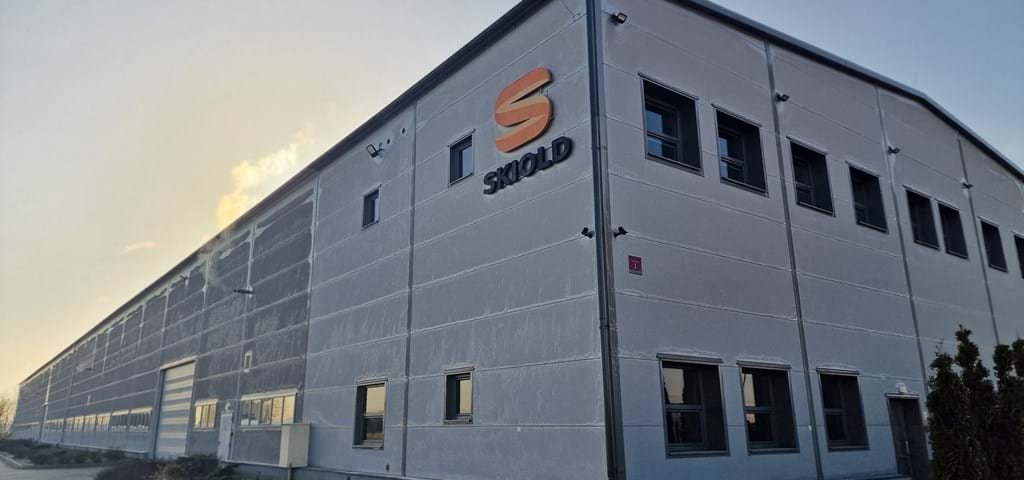 SKIOLD BL - Polen
The SKIOLD BL company is 100% owned by the Danish SKIOLD holding. It was established in 1997 under the name BL-Kutno Sp. z o. o. as a supplier for holding companies and other companies outside the group. As part of the services we offer, we can offer a wide range of production possibilities. From laser cutting, punching and bending, through welding, mechanical machining on conventional and numerically controlled CNC machines (turning centres, vertical centres).
We are very flexible, we also make small-lot productions. We provide transport of our products according to the delivery conditions of the CPT supplier. We put emphasis on price, quality and reliability. The company has English-speaking Polish management and a 100% Polish staff.
Adress:
SKIOLD BL
Poland
99-300 Kutno
Metalowa 8
Contact:
Sales - Rafał Pomichowski rapo@skiold.com tel. +48 603 160 507
Management - Krzysztof Garwoliński kga@skiold.com tel. + 48 536 779 004
SKIOLD BL
Firma SKIOLD BL w 100% należy do duńskiego holdingu SKIOLD. Powstała w 1997roku, pod nazwą BL-Kutno Sp. z o.o. jako dostawca dla firm z holdingu oraz innych firm spoza grupy. W ramach oferowanych usług możemy zaproponować szeroką gamę możliwości produkcyjnych. Od ciecia laserem, wykrawania i gięcia, poprzez spawanie, obróbkę mechaniczna na obrabiarkach konwencjonalnych i sterowanych numerycznie CNC (centra tokarskie, centra pionowe).
Jesteśmy bardzo elastyczni, wykonujemy również produkcje małoseryjne. Zapewniamy transport naszych produktów według warunków dostawy CPT dostawca. Kładziemy nacisk na cenę, jakość i solidność. Firma posiada anglojęzyczne polskie kierownictwo, oraz w 100% polską załogę pracowniczą.
Adres:
SKIOLD BL
Polska
99-300 Kutno
Metalowa 8
Kontakt:
Sprzedaż - Rafał Pomichowski rapo@skiold.com tel. +48 603 160 507
Management - Krzysztof Garwoliński kga@skiold.com tel. + 48 536 779 004